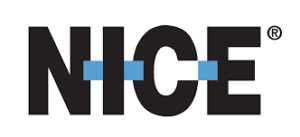 To provide our customers with the latest state-of-the-art recording solutions, we work in close partnership with NICE, one of the world's most innovative companies. NICE voice recording enables organizations to capture customer interactions and transactions, analyze them to reveal business insights, and apply these insights in real time to achieve positive business impact. The quality of NICE has been proven time and again across the globe: over 25,000 customers, including more than 80 of the Fortune 100 companies, use NICE.
A best-in-class, next-gen IP voice recording solution, NICE Trading Recording (NTR) was specifically developed to meet the most stringent regulatory requirements. Designed to capture voice, IM, and email exchanges, NTR helps you resolve disputes and clarify trading transactions quickly. Additionally, NTR supports all major recording interfaces (including Avaya and Cisco), and virtually any telephony vendor, network environment and organizational structure, making it an extremely flexible and cost-effective solution for today's trading environments.
NICE Communications Surveillance
The NICE Proactive Compliance solution for trading floors combines NICE's speech analytics technology with Attivio's Active Intelligence Engine, to deliver near real-time insights on all interactions occurring across trade communications. If an infraction takes place, the system automatically generates an alert. The information gathered can also be leveraged by organizations to analyze and understand emerging risks in order to help prevent infractions from occurring in the future.
The solution also includes the indexing of all interactions, including calls, emails, and chats, as well as an intelligent investigation processes that automatically highlights compliance risks within these multi-channel communications. Using these capabilities, organizations can easily filter and search through every type of interaction in order to reconstruct trades for investigation and audit when necessary.
http://www.niceactimize.com/Lists/Brochures/FMC_Brochure_CommunicationSurveillance.pdf