Working in partnership

with our friends from IPC Systems, a world-wide leader in creating specialized communications solutions for the financial trading community, we are happy to provide the reliability, resiliency and speed you need to compete globally.
We help support your traders' needs with private line connections between counterparties, hoot 'n' holler services, and intra-company customized global hoot 'n' holler networks.
For maximum flexibility and affordability, Trader Voice supports any trading turret or PBX product you already own. If you already own an IPC turret, enjoy several value-added features, including SIP integration, proactive infrastructure monitoring and total circuit management.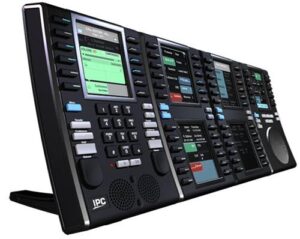 A single, integrated platform for trading communications and applications, Unigy® was designed specifically to make the entire trading environment more productive, intelligent and efficient. Utilizing the latest, standards-based technology and a SOA-based architecture, Unigy brings flexibility and scalability to your organization.  With minimal infrastructural requirements, it can make traders 30% more production and IT operations 30% more efficient.
Learn more about this powerful platform here: http://www.ipc.com/static/pdf/Unigy_Devices_Fact_Sheet_A4_Apr2015_web.pdf
Alliance MX is IPC's core platform for trading system applications with a stellar track record of more than 15 years of reliable support of your traders' needs. A unique switching architecture provides maximum resiliency and reliability, and enables you to integrate your trading communications with the rest of your communications infrastructure. Our technicians provide around-the-clock support and maintenance, helping you run your operations at maximum efficiency.